1. Connect to any Data Source
Connect AnalyticsCreator to any of 250+ data sources, like databases, individual files, data lakes, cloud services, Excel files and other extracts.
Enjoy full support of Azure Data Factory, Azure Analytics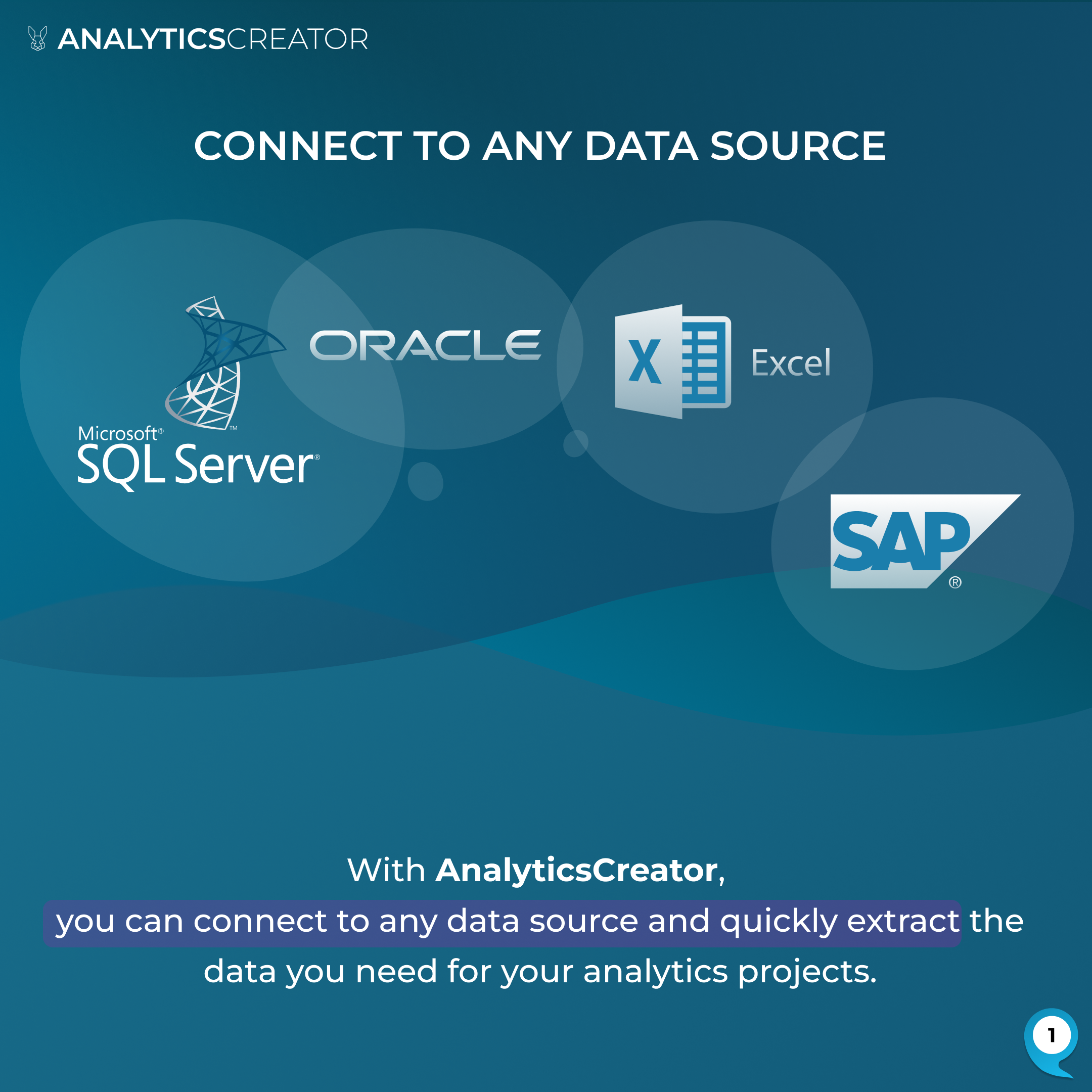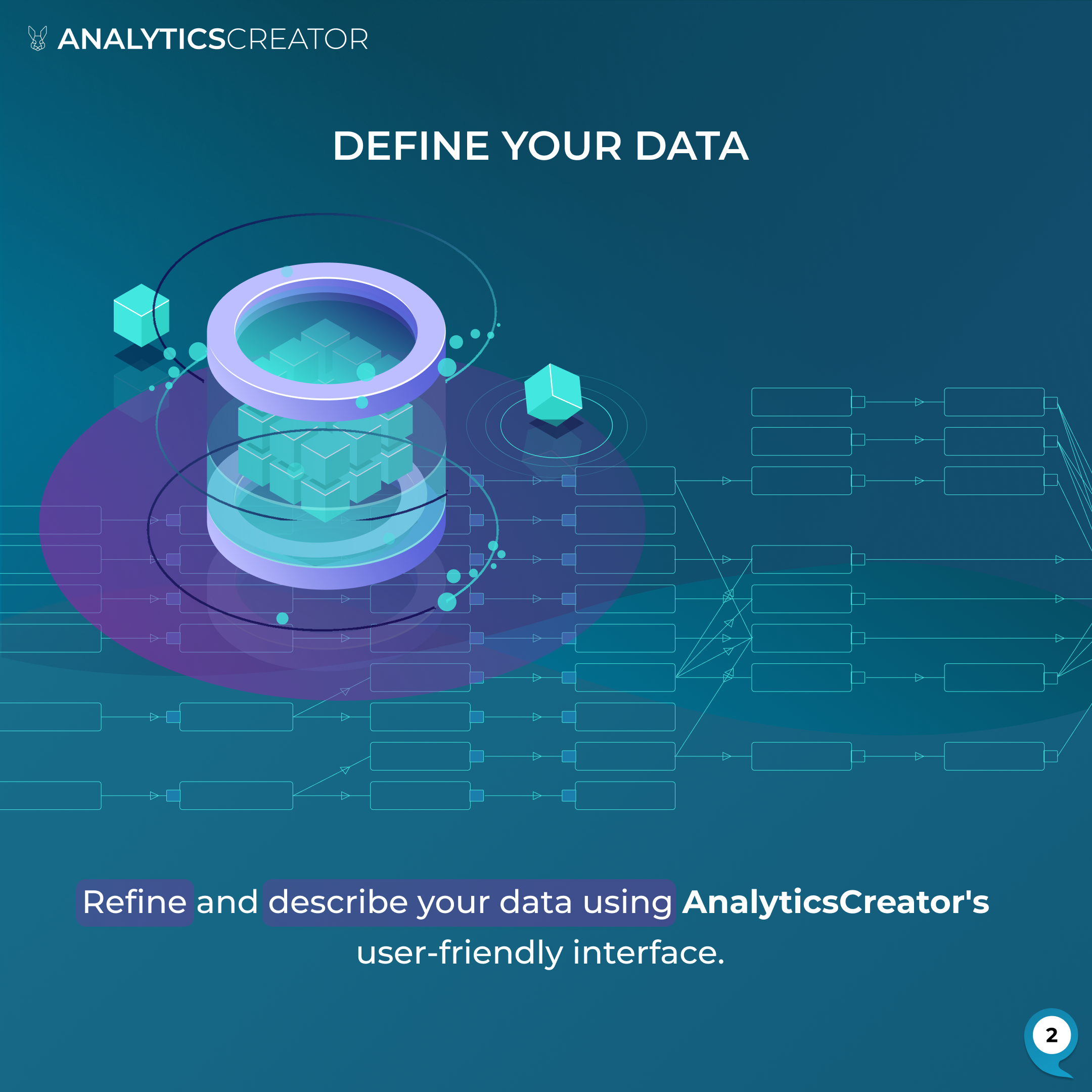 2. Define Your Data
AnalyticsCreator extracts all metadata from the data sources, such as field descriptions, data types, key fields, and all relationships to create an AC metadata connector.
Extract and capture DDL
Detecting structure changes and forward in all higher layers
Using existing metadata connectors from AnalyticsCreator cloud
Ready to go metadata connectors for known source systems are available for download in the AC cloud and in the community.
3. Let AnalyticsCreator Help You
The Intelligent wizards help you to create a draft version of your model across all layers of your data analytics platform. You can choose different modelling approaches (including DataVault 2.0 or Kimball) or you can create your own approach.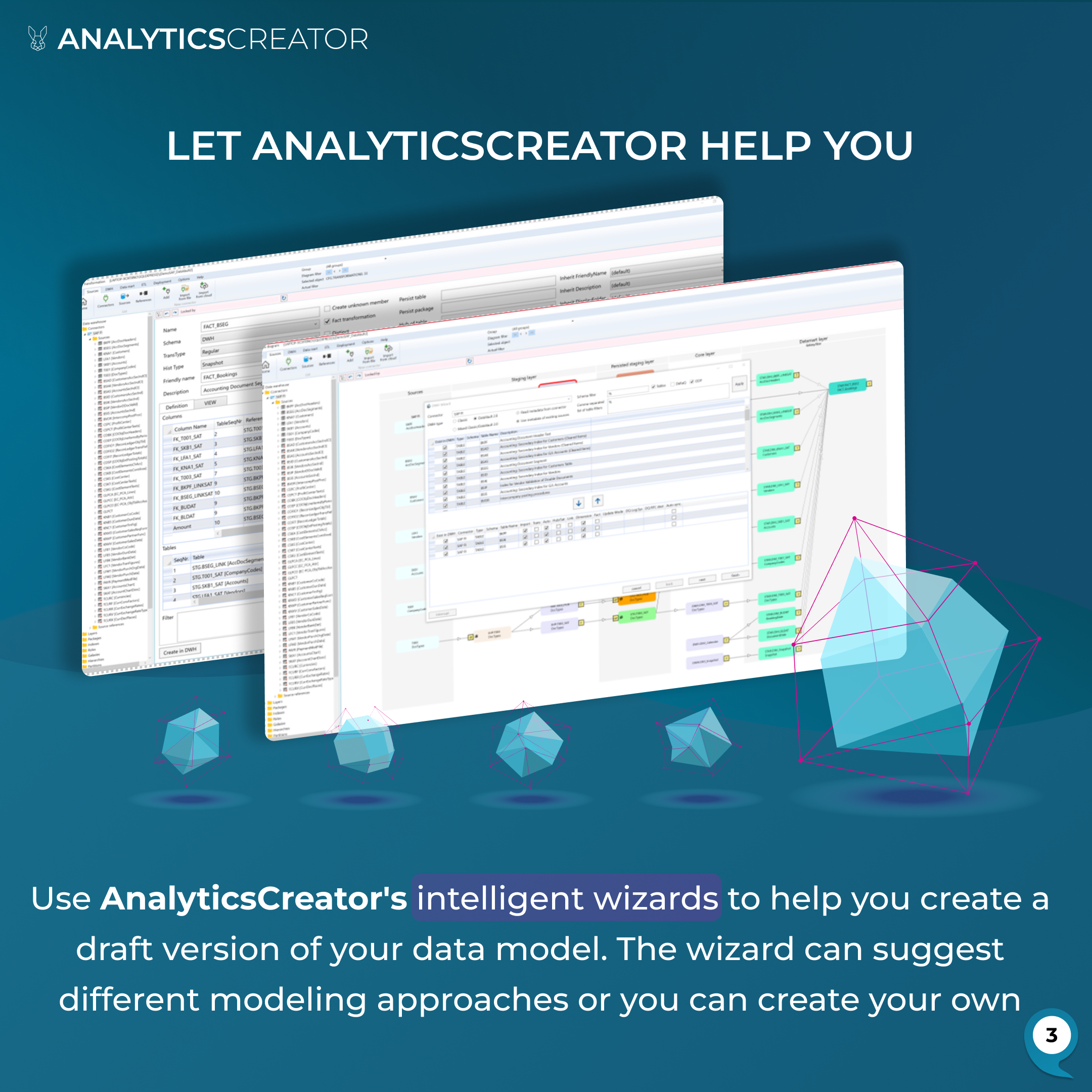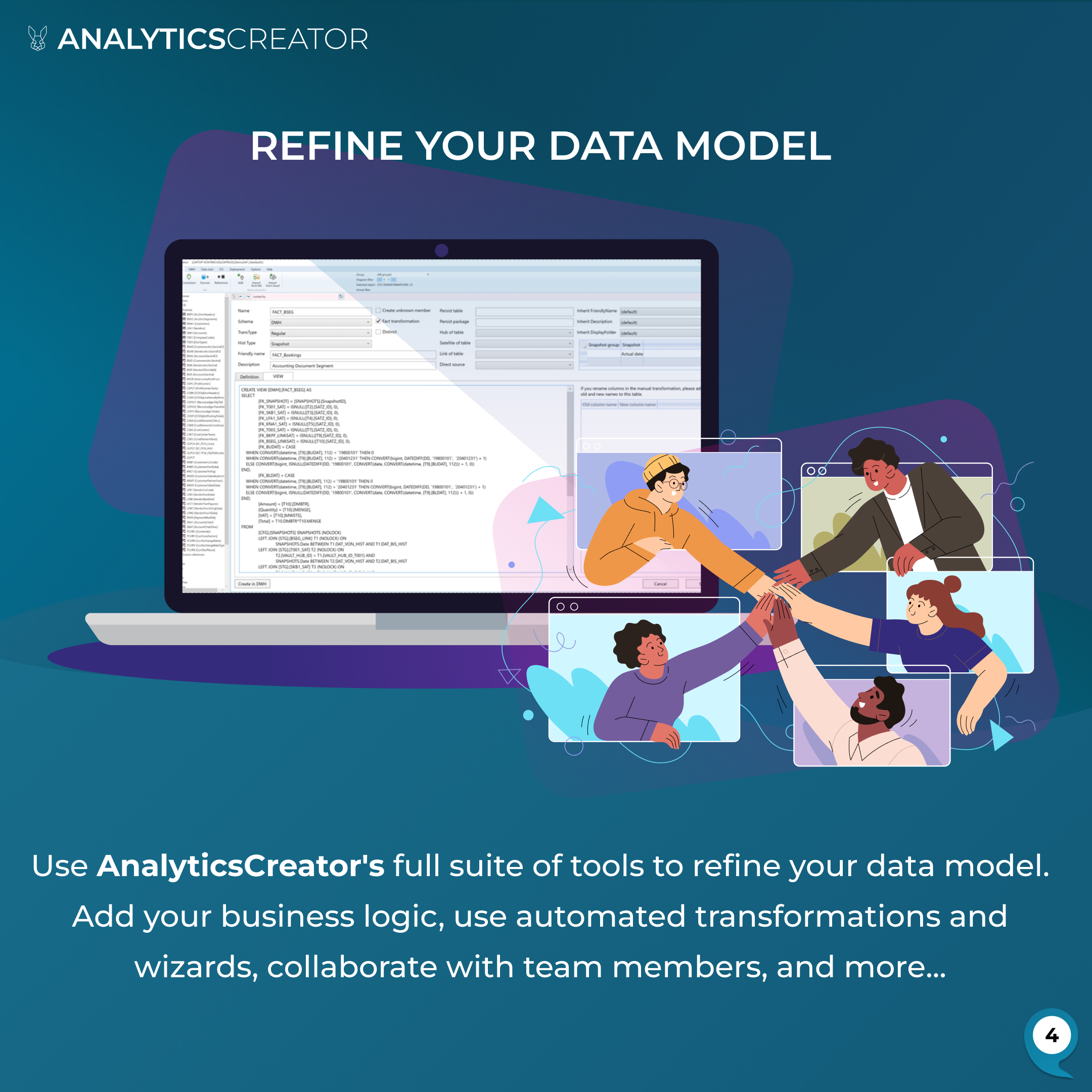 4. Refine Your Data Model
The entire AnalyticsCreator toolset of AC is at your disposal to further develop the draft model. Behind the holistic graphical model, the generated code is already finished and can be also modified manually.
5. Deploy Your Data Model
Deploy your new DWH model in different environments (Test, Prod, ..),
AnalyticsCreator generates deployment packages that are also used for the change process of structures and loadings. Deployment packages can be used locally, in Azure as well in hybrid environments:
Stored procedures, SSIS
Azure SQL DB, Azure Analysis Services, Synapse
ARM Template for Azure Data Factory
Tabular Models, OLAP Cubes
Power BI
Tableau
Qlik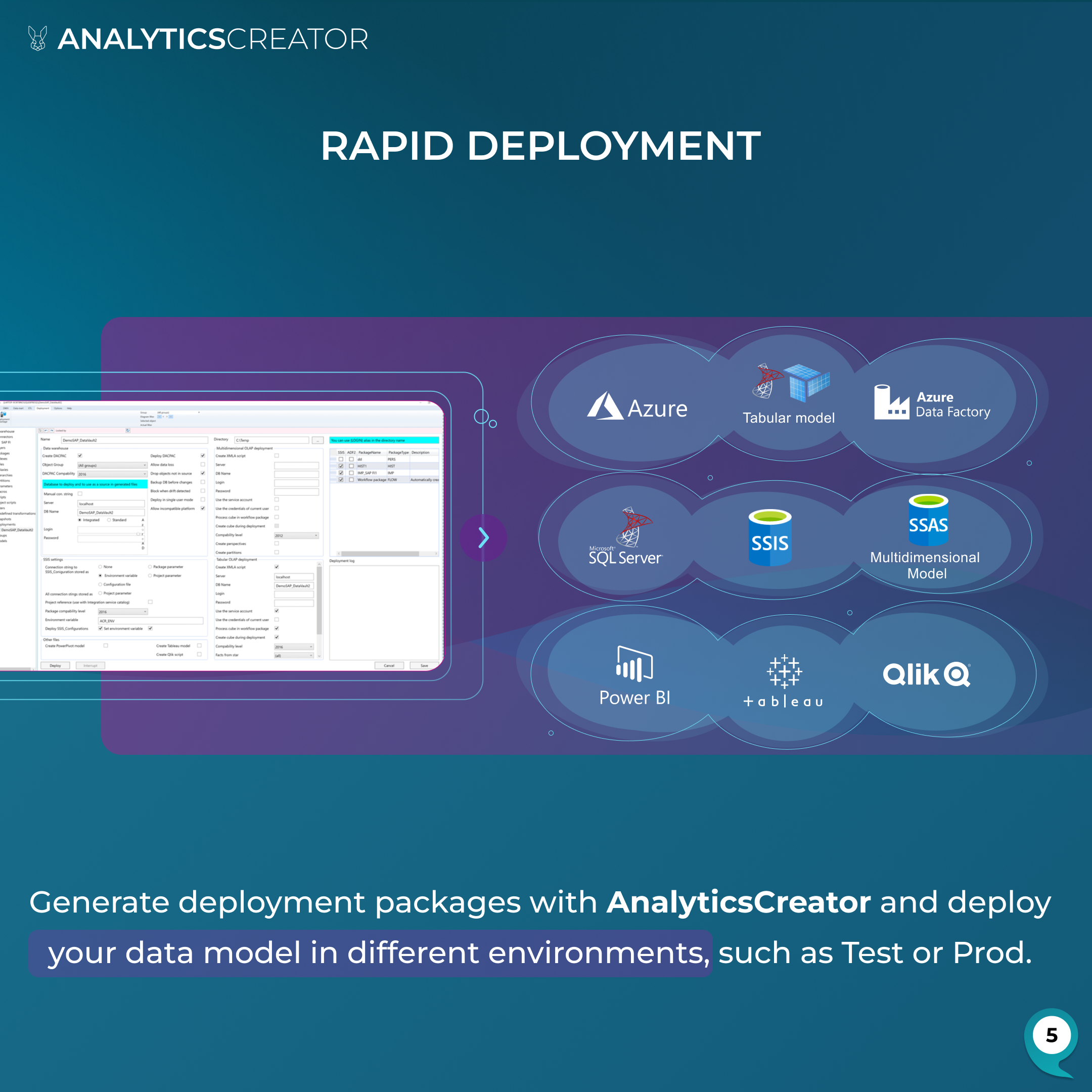 Take Control of Your Data
Our metadata-based solution streamlines your data warehouse platform's life-cycle processes for faster results. Find out how our customers have reported up to 10x faster life-cycle process times.
Contact us today to learn more.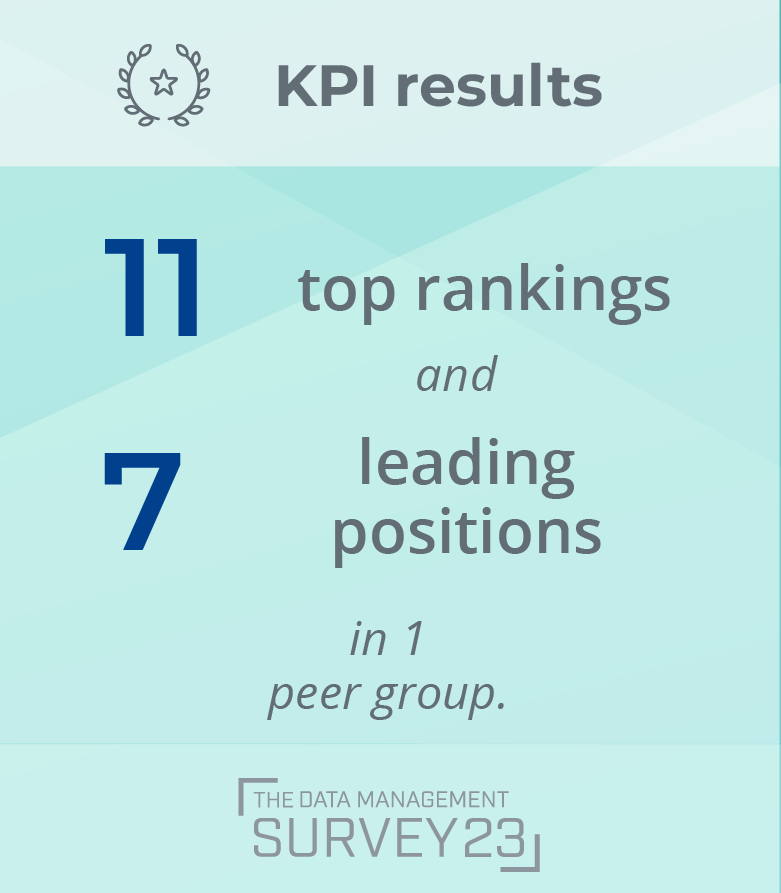 Ranked #1
AnalyticsCreator has consistently ranked high with both Barc and Gartner.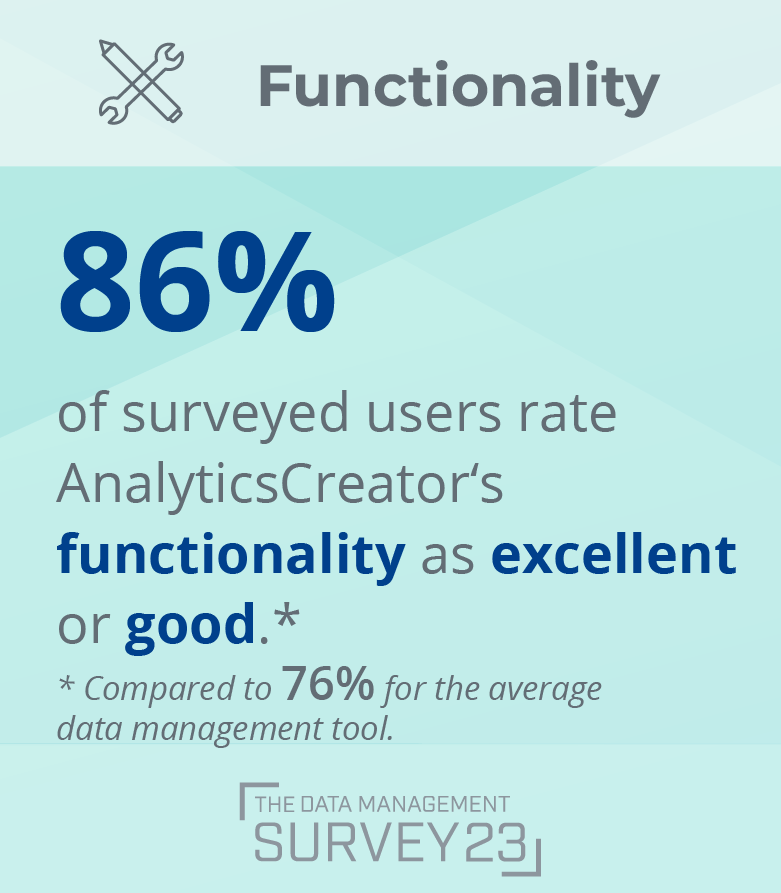 Feature Rich
Our customers enjoy the feature-rich functionality of AnalyticsCreator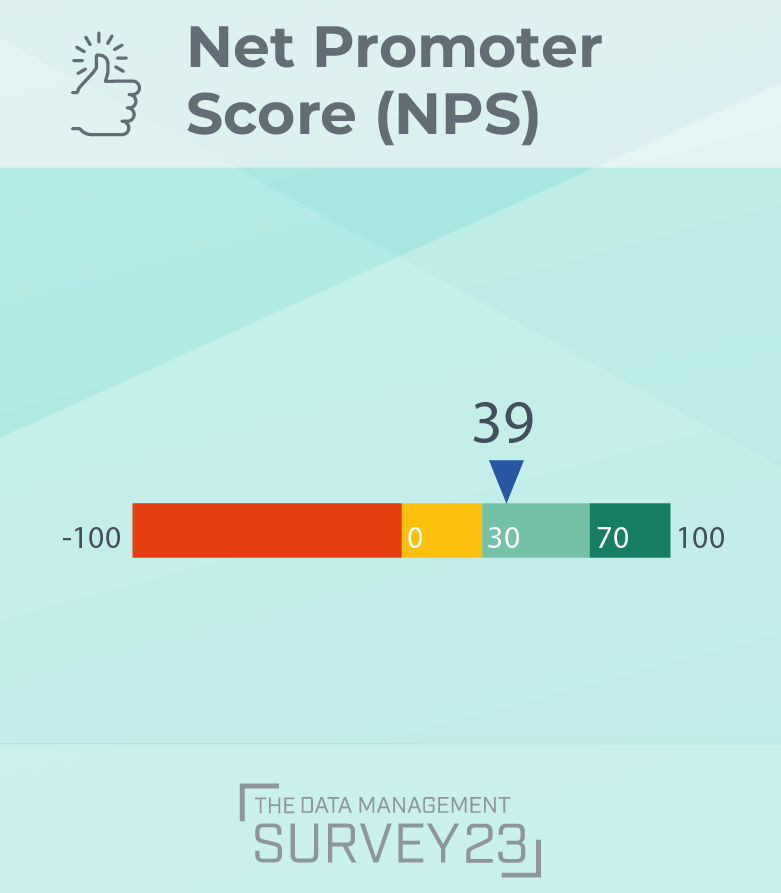 Satisfaction
We constantly strive to improve our functions and features.